It delivers integrated functionality to support your business for:
Financial Management
Supply Chain Management
Customer Relationship Management
E-Business
OrdeXPro is easy to customize and simple to use and maintain. With its open development environment and feature rich application areas, OrdeXPro makes it easy to speed up decision making, so you can respond more rapidly to new competitive challenges and seize new market opportunities. Your employees will be able to quickly and easily navigate their way to details on everything from inventory levels and item usage, to sales orders and marketing campaigns, all in one single secure database. Information entered into the system in one application area is simultaneously available for use in other application areas, so you can optimize business processes and leverage corporate knowledge. From financial management and CRM, to advanced supply chain management and e-business, OrdeXPro brings together an unparalleled array of functionality and features so you can capture, organize, share and leverage critical business information across your company, as well as with key partners.

OrdeXPro empowers you to do more with your business information, so you can reach an even higher level of business success. With OrdeXPro we take care of the technology so you can take care of business. OrdeXPro is a robust solution with a proven record of success as an Enterprise-Level Application. The software is a powerful, flexible and fully integrated ERP system for inventory management, sales optimization, order processing, purchasing, importing/exporting, and accounting and warehouse management designed for corporations with unique requirements.

OrdeXPro is fully integrated with the web, allowing users to access their database from anywhere internet access is available. A unique feature called InfoBank© gives users access to their information while disconnected from the internet. InfoBank© includes a local SQL database that is automatically updated via an intelligent bidirectional replication process. This allows users the freedom to use their system for such tasks as going on overseas buying trips, visiting customers to receive orders, printing on-demand catalogues or working anywhere they have access to their notebooks.


If you have a need for high volume enterprise level tools and require them at affordable costs, then please contact us for more information.
Fully Integrated System
OrdeXPro supports hand held devices for barcode reading, data entry during shows, and inventory taking.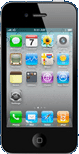 Accounting/Finance
Purchasing/Importing
Inventory Management
Warehouse Management
Order Processing
Logistics/Shipping
Web
Remote Data Access